When I was little I used to hide out in our linen cupboard. I loved looking through the neatly stacked, warm, orderly linens. One day I found a pair of sheets of my grandparents'. I pulled them out and shook them loose… I fell in love with the quality of the cloth, soft and supple, washed and worn, it moved almost like water and seemed so splendid and rare to me.
I immediately kept them and used them constantly. Twenty years later they are now on my son's bed.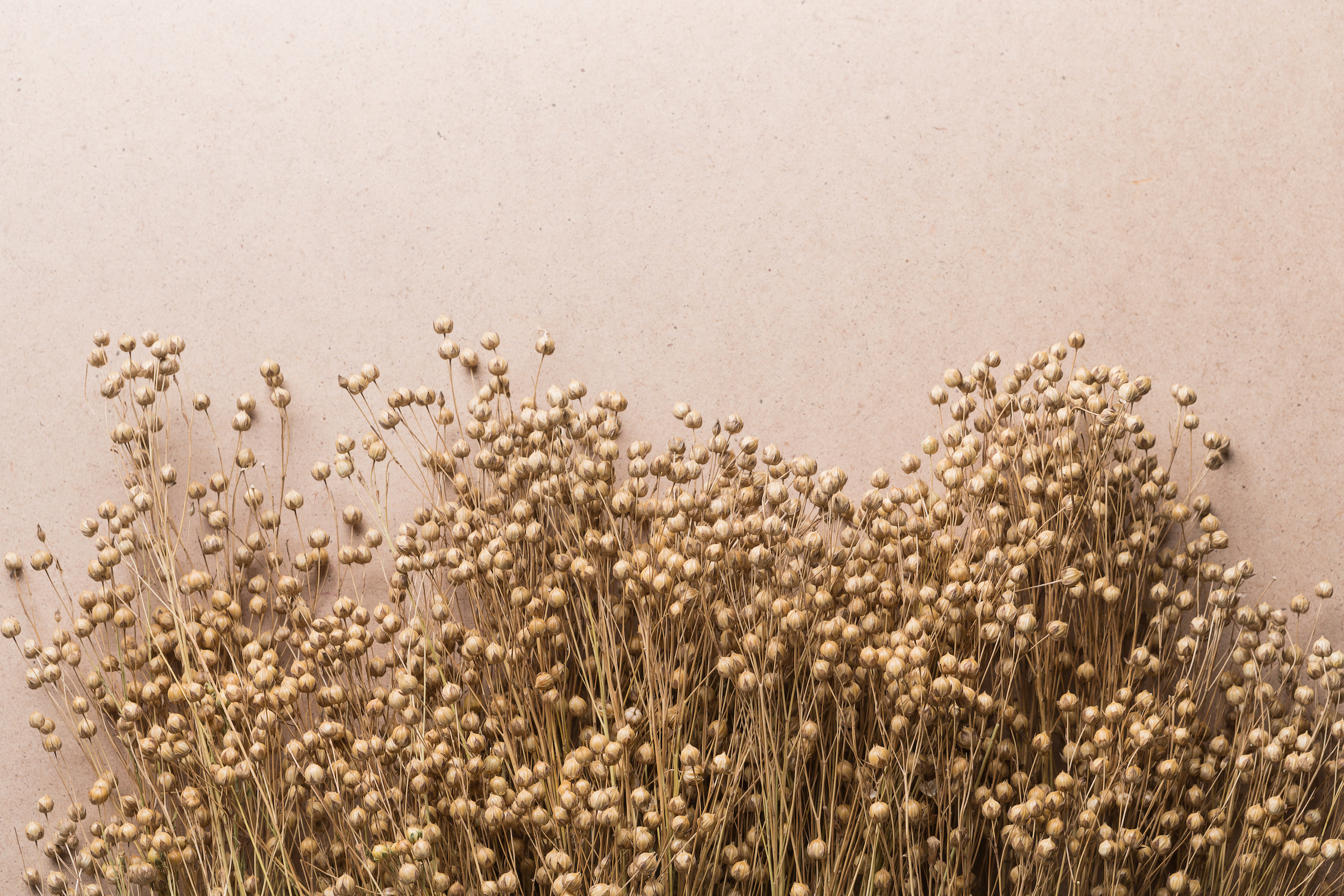 Why linen? In short, because it's the most noble fiber we can use. Linen is long-lasting, durable, naturally anti-microbial (thus, doesn't get smelly, if damp, like cotton) and improves with use like no other cloth.
It has a venerable track record, favored by the ancient Greeks and Egyptians. To me it speaks of the magnificence of history, of domesticity, and of a time when things lasted just a little bit longer than they do now. It looks impressive, without being austere, weighty and strong and it happens to be an outstanding ground to print on or dye because it doesn't lose its personality like so many other fibres which go through the process, it actually loves it. The more it is used the softer it gets.
Linen is fantastic for upholstery because of its durability. It can stand quite a bit of foot traffic, and its little bitof 'give' allows the upholsterer to really mold the fabric to the shape of the piece.
It's fantastic for drapes because it is weighty but retains its shape. It's warm in winter and cool in summer.
But any old linen will not do. There's lots of crappy stuff out there. It has to be the best.
We buy our linen exclusively from Libeco, because we believe their linen to be consistently outstanding. Since the 1800's, Libeco has been producing the best linen from flax grown in Flanders, Belgium. The alchemy of turning this hay-life stuff into linen is a deep practice, full of art and science. For more info on how this is done look here.
It's very important to me that linen is a green product too.
Flax doesn't require irrigation during growth, and needs little or no chemical treatment. All parts of the plant are used, so there is no waste. Linen is 100% biodegradable and recyclable.
The environmental impact of spinning and weaving flax is virtually zero. Libeco also invests systematically in new techniques and production methods to reduce the consumption of energy and raw materials even further.
So there you have it! I hope you enjoy it as much as we do!!