My sister Arabella is a painter. She lives in rural Wales with her husband Mark, a decorative artist. Their home is one of my favorite places to go. Every corner is cozy and colorful. Their paintings and inventiveness are everywhere. Many of the things in their home have had numerous previous lives elsewhere.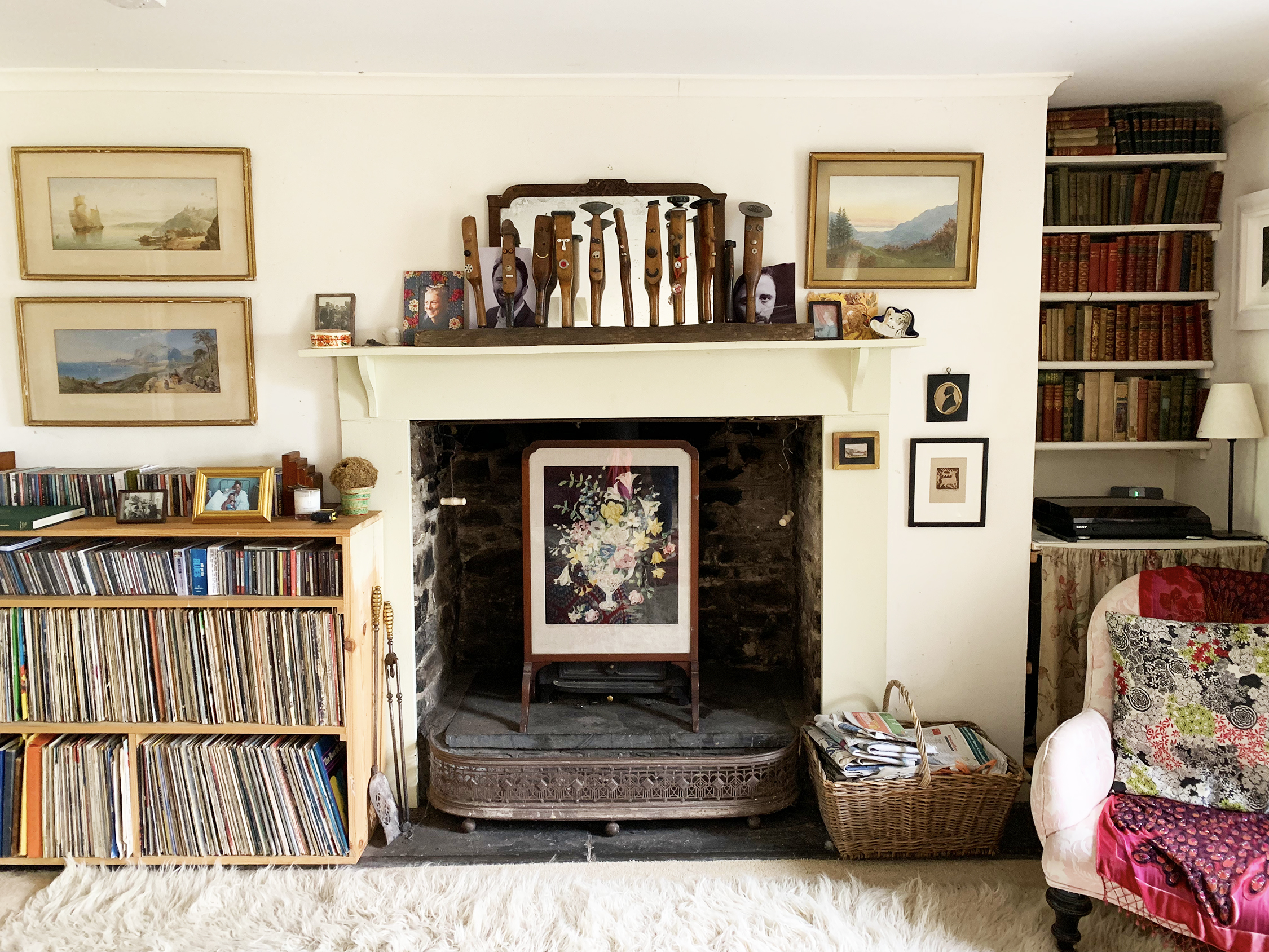 They wanted some new drapes for this window:
They live in this room in the winter and the plain white curtains could seem a little cold. Ari wanted something patterned and but not obtrusive. She went for our Meander in black. It's strong, it's a great alternative to a stripe, playful and full of movement. She opted to print on our double-scoured, natural linen, rather than the usual oyster finish, for its warmth and authenticity.
The draper used a thickly-woven standard cotton backing, for extra warmth, and I picked up a nice little trick on the way. She folded a full extra twelve inches of cloth into the hem so the drape could fit a much bigger window later on. (Thank you Shan!)
I love the result. Just a little extra energy and depth in an already lovely space.