the Botanical in soft green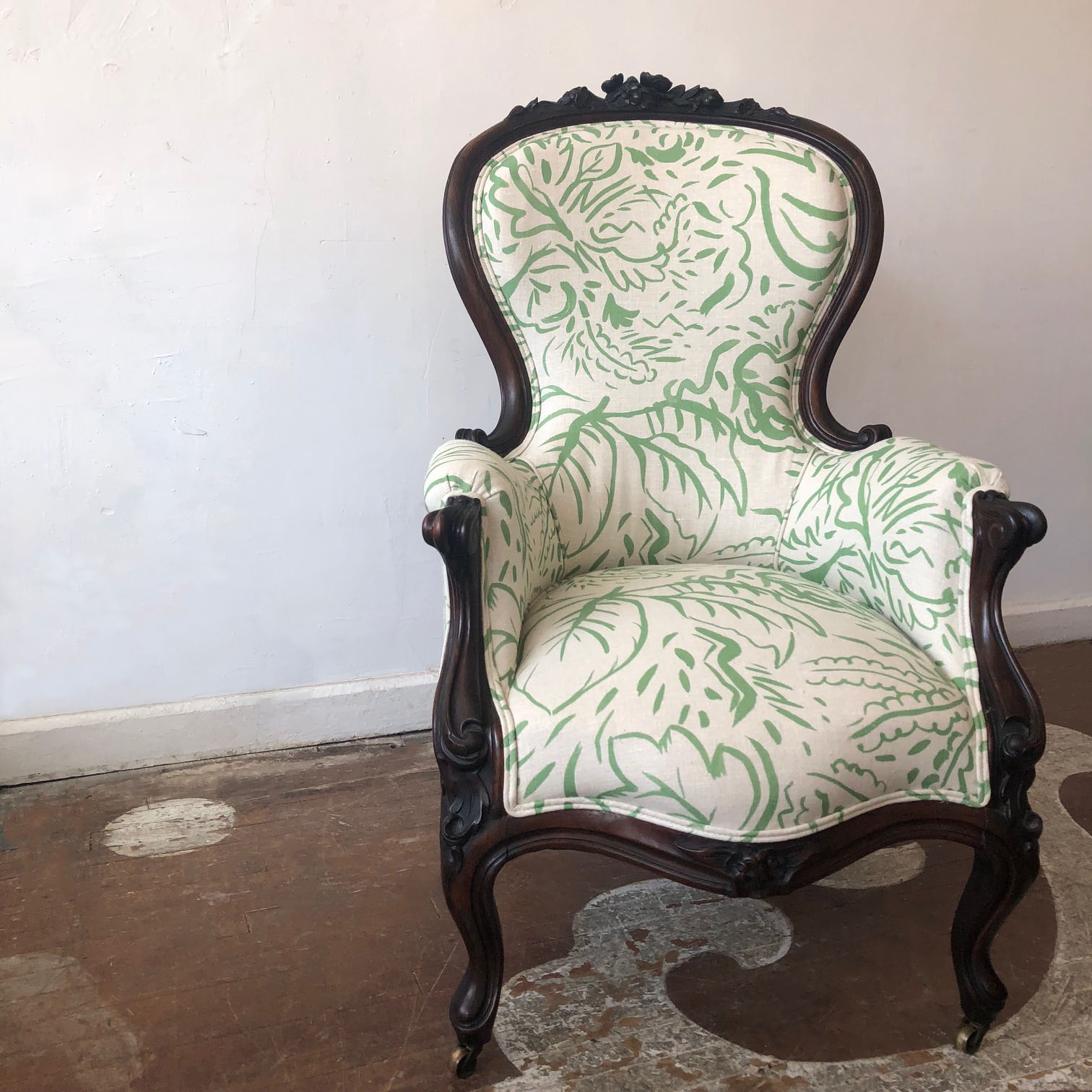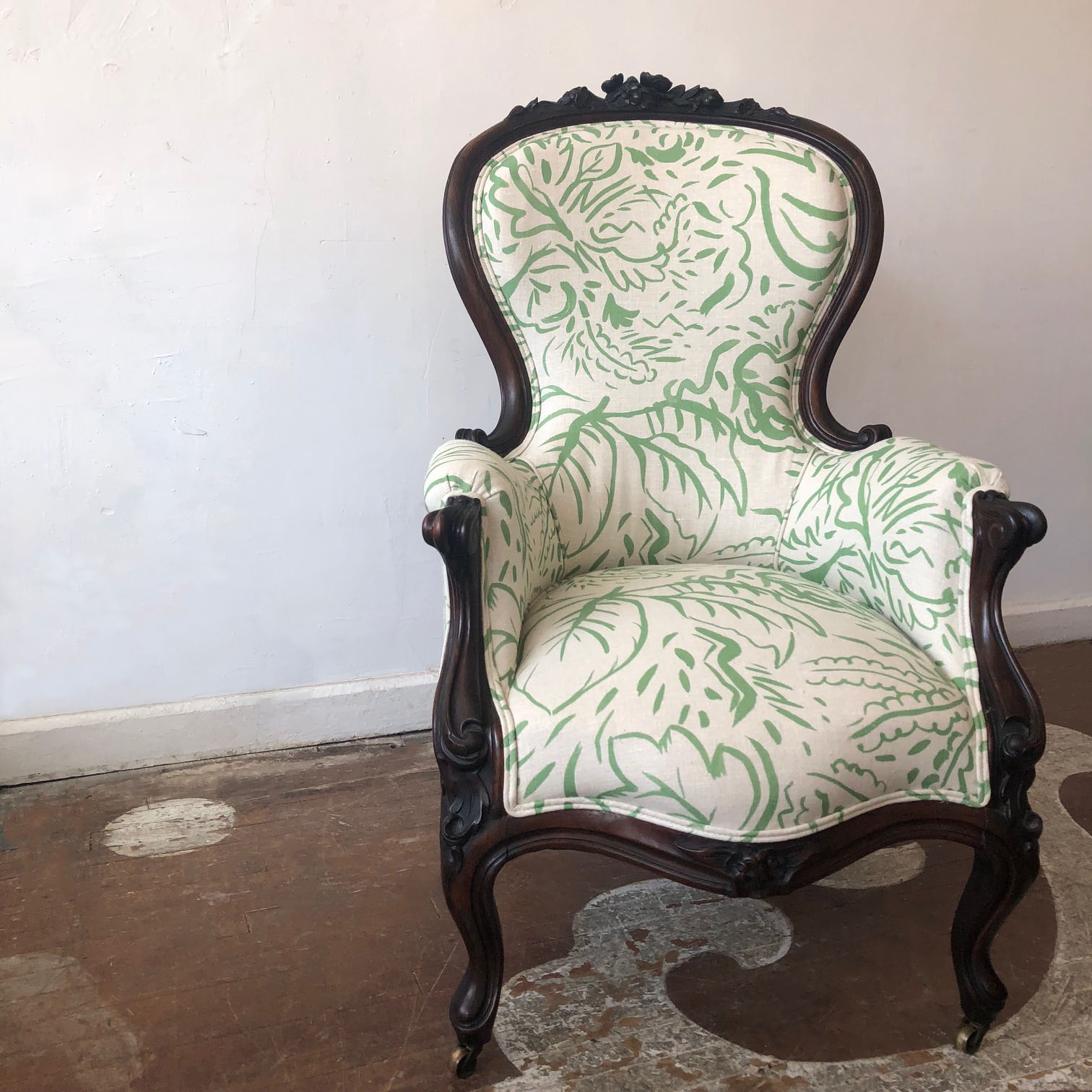 the Botanical in soft green
per yard
For her version of the traditional botanical, Kate played with many methods and media, but loved this one best. Working not from nature but from some old favorites, she re-imagined them with new dynamic brushwork. The throwbed pictured is by Hedgehouse. The chair is re-upped by Chairloom.
digitally printed in the USA
Base fabric: 100% Belgian natural linen
Fabric weight: 11.5oz per yd2
Repeat size: 38" x 52.5"
Printed width: 52.5"
Code: KLS-033341
- fabric is printed to order and ships in 2 to 5 weeks
- we recommend you order a sample of the actual fabric before making larger fabric orders; colors and scales may differ depending on your browser or device.
- some slight variation between different lots of the base linen is to be expected